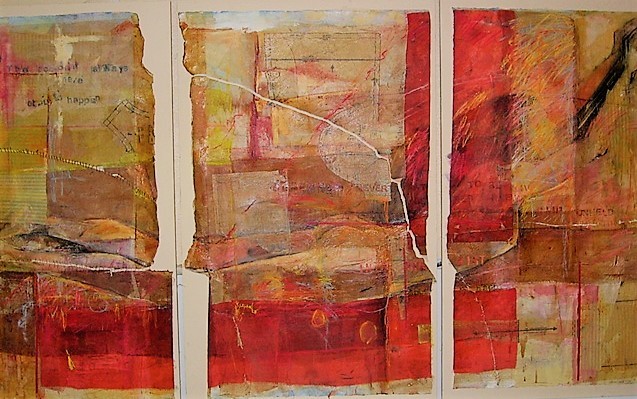 About to Happen, triptych
Acrylic paint, charcoal, pastel, oil stick,various papers, thread and copper wire, varnish, thread, copper wire, ink, stenciled and stamped text, collaged fabric, tissue, paper and pattern pieces on water color paper
36" x 42" , 38 x 42, 36 x 42
2006
$2000
This is a large mixed media piece done on water color paper and mounted on foam core. It is torn into the thee pieces and some of the pieces have been torn and stitched back together with embroidery thread or copper wire. The text in the upper right reads,
The accident, always there about to happen"
The text in the center reads,
" I never asked to be born, better I knew to slip, unheld into the mist"